Soccer fans and media outlets worldwide shared an IPL study finding that star striker Mo Salah has reduced Islamophobia in the UK. 
---
"Soccer is a language, probably the most universal language on the planet. It is spoken more widely than English, Arabic, or Chinese and practiced more widely than any religion."
—Laurent Dubois, The Language of the Game: How to Understand Soccer
IPL's international team of researchers includes quite a few soccer fans, and they naturally wonder whether this "universal language" shapes attitudes toward immigrants and ethnic and religious minorities. They were especially interested in the rise of Mohamed Salah, a Muslim soccer celebrity who plays for Liverpool and openly expresses his faith. As an observant Muslim in the public eye, widely admired for his skill in one of the world's most popular sports, Salah is in a position to change the way Islam is viewed in the UK and beyond.
The team of researchers (grad students Ala' Alrababa'h, William Marble, and Salma Mousa and postdoc Alexandra Siegel) saw plenty of anecdotal evidence that his celebrity was having an effect, but they wanted to measure his influence in a more rigorous way. They looked at county-level data on hate crimes, 15 million tweets by UK soccer fans, and results from a survey of 8,060 Liverpool fans.
Here's what happened after Salah joined Liverpool:
Hate crimes in Merseyside county fell by 16 percent, relative to trends in other counties in the UK.
Anti-Muslim tweets fell by almost 50 percent among Liverpool fans relative to fans of other EPL teams.
Liverpool fans reminded of Salah's religiosity were more likely to say that Islam is compatible with British values.
The takeaway: celebrity role models can familiarize fans with the identities and practices of stigmatized groups, in ways that humanize them and drive down prejudice.
The researchers released the results during the climactic UEFA Champion's League final, where Salah scored an early goal to help Liverpool win the championship.
As fans celebrated, the story about Salah's positive influence spread around the country and worldwide. In addition to the UK heavyweights—BBC, the Independent, and the Times (London)—the findings were reported by media outlets in India, Indonesia, Egypt, Saudi Arabia, Switzerland, Sweden, Italy, Germany, France, South Africa, Spain, Bulgaria, Mexico, and Portugal.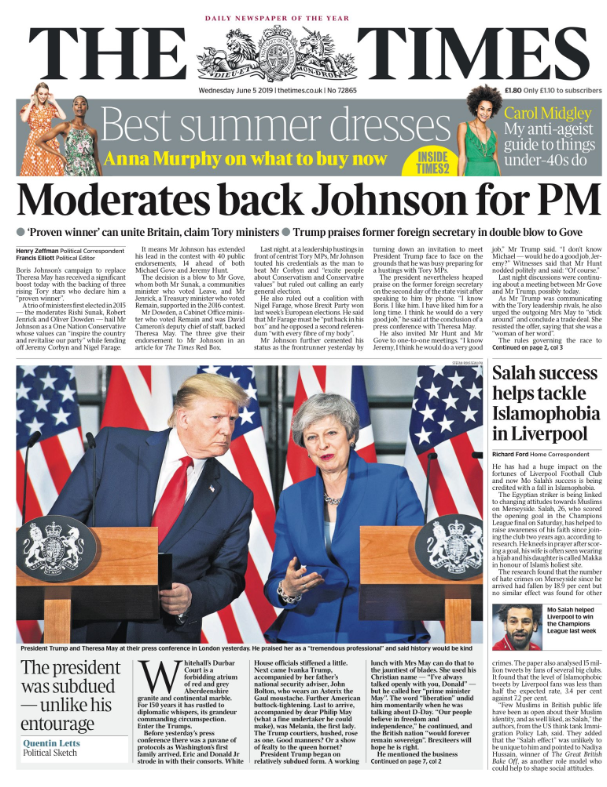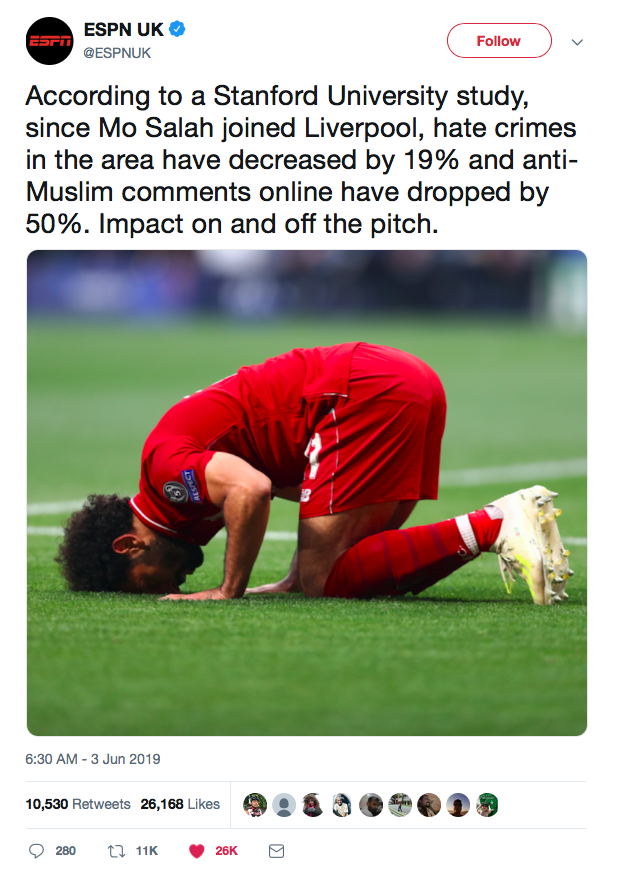 Salma Mousa called it "a once in a lifetime opportunity":
"The most rewarding aspect for me was the slew of anecdotes from Muslims living in Liverpool expressing how Salah has impacted their lives and shaped others' perceptions of them, which was a great sanity check for us. It was also gratifying to describe the results—in Egyptian dialect—on BBC Arabic. It was important for me that viewers knew that people from the region can produce rigorous research on topics people care about."
The research was viewed on IPL's website by more than 20,000 people representing 154 countries: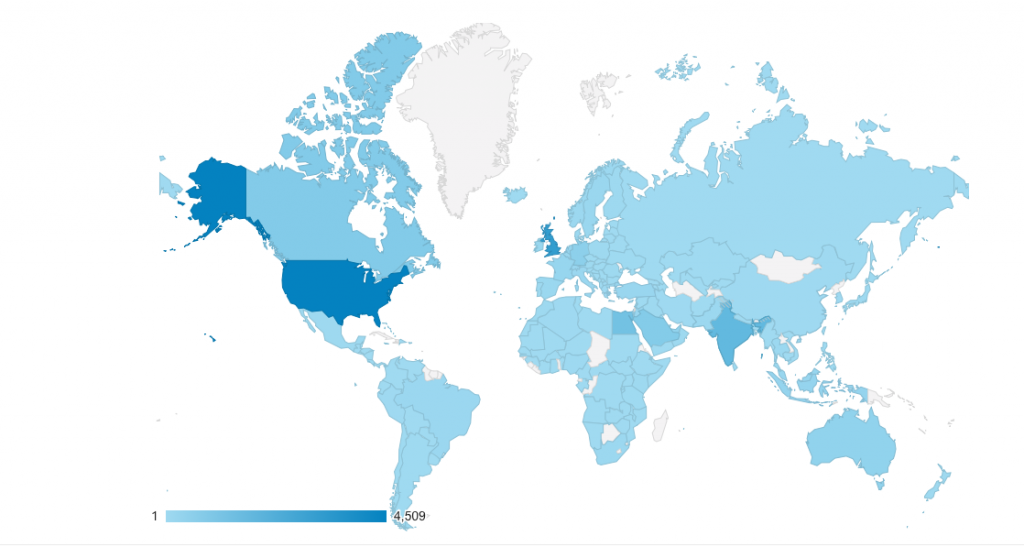 A meme made the rounds on social media: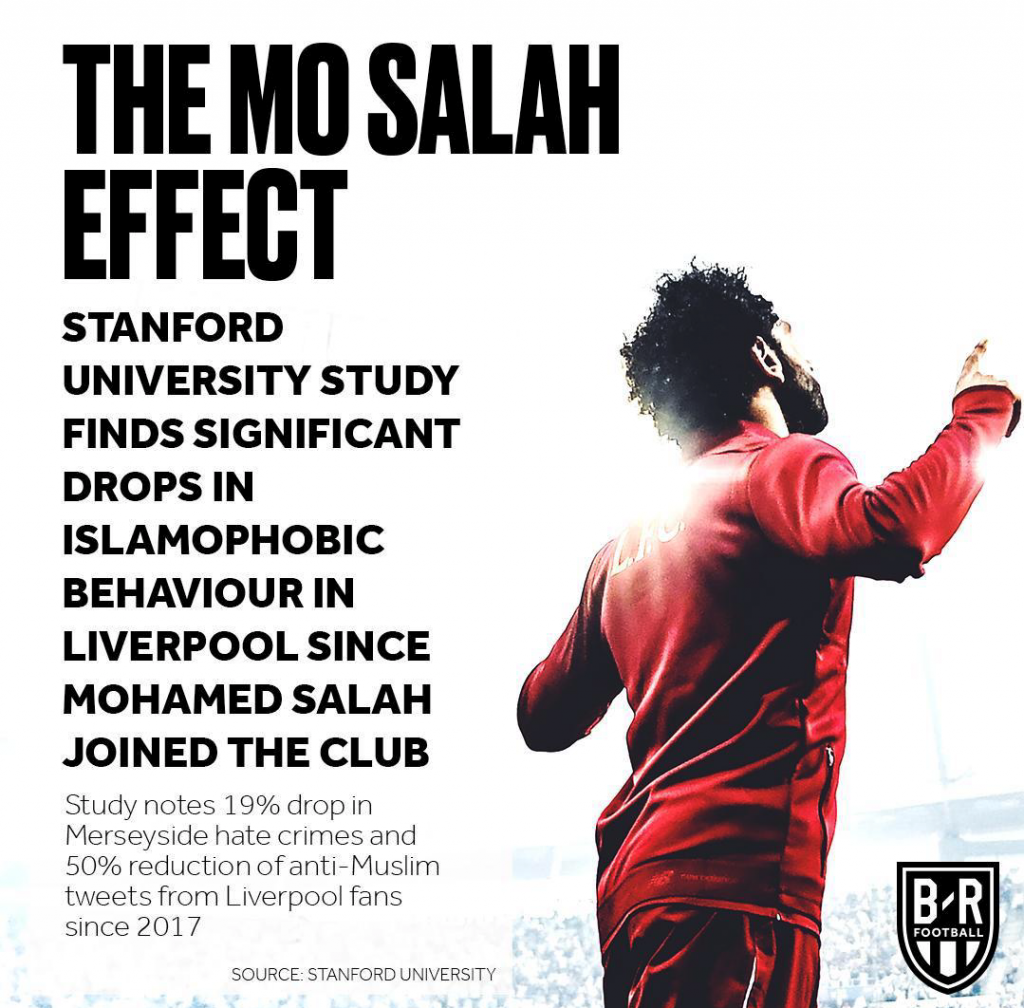 The Economist made an animated Instagram story (click to view):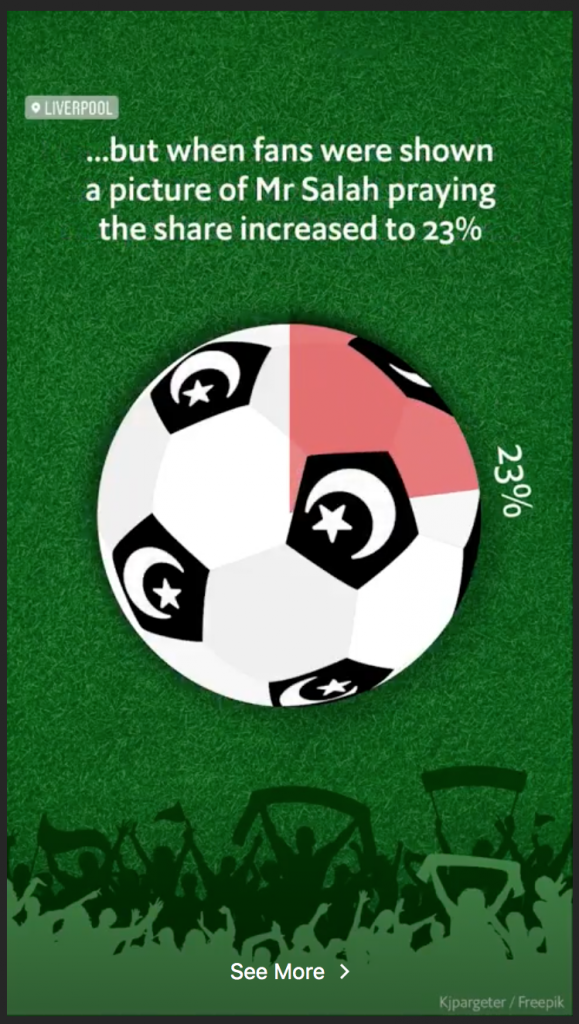 "We were extremely impressed by the Economist's data editors," said Alex. "They replicated our data analysis and combed through the manuscript, providing more detailed comments and questions than we often receive from academic peer reviewed journals!"
And ITV News paired the findings with footage of cheering fans at Liverpool's championship parade and Muslim residents describing how Salah's prominence has made them feel more comfortable and welcome in their communities: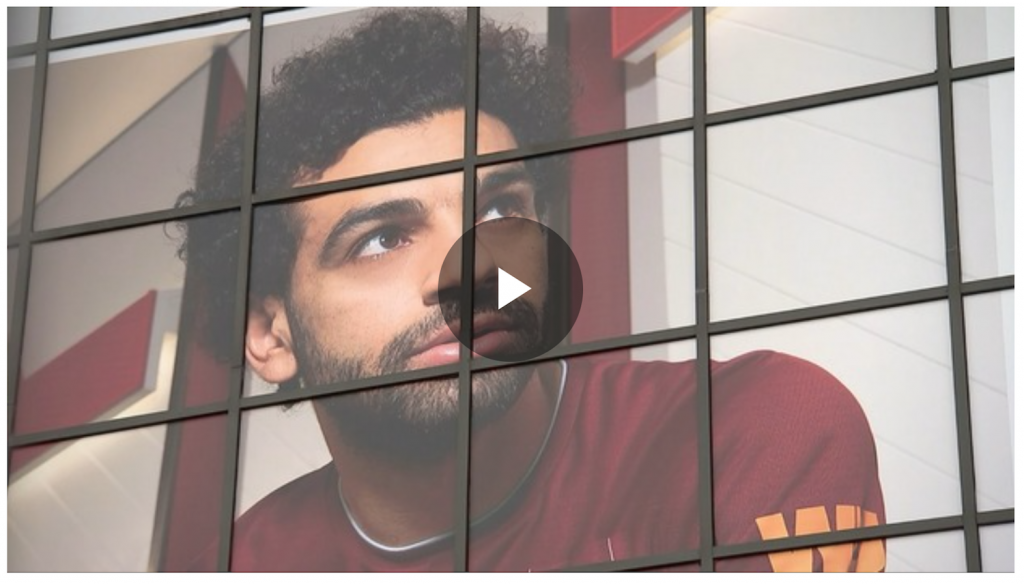 And the best thing about the research going viral? The news probably reached Salah himself. Salma, who is also a big fan, said, "Quite a few celebrities, like actor Riz Ahmed, shared the research memes on Instagram and tagged Salah. All of the major Egyptian media outlets also covered the story, so we're fairly certain he's seen the results. Salah tends to shy away from politicized topics, however—part of the reason why fans might accept him so readily—so we didn't expect him to comment!"
For more details about the research, read the full paper here.