Partners
Partnering with those working on the frontlines of immigration policy is core to our work. We aim to instill a culture of hypothesis-testing and experimentation in the policy community while increasing the public impact of social science, reimagining its traditional research model to be more collaborative and responsive to real-world problems.
"Robin Hood is proud to partner with the world-class researchers at the Stanford Immigration Policy Lab. This research will help foundations, community- based organizations, and policymakers alike rethink how we invest in our communities for maximum impact."
Partners we have worked with include:
20 Minuten
Alliance F
Blick
California Department of Insurance
Centers for Medicare and Medicaid Services
City of Zurich (Switzerland)
Der Spiegel
Der Standard
Immigration, Refugees, and Citizenship Canada
Inter-American Development Bank
International Organization for Migration
International Rescue Committee
Mercy Corps
Mobile Info Team
Netherlands Central Agency for the Reception of Asylum Seekers
Office of New Americans, State of New York
Swiss Federal Department of Foreign Affairs (FDFA)
Swiss Federal Office of Communications
Swiss Federal Statistical Office
Swiss Secretariat for Migration
Swiss State Secretariat for Economic Affairs
Tagesanzeiger
U.S. Agency for International Development
U.S. Citizenship and Immigration Services
U.S. Lutheran Immigration and Refugee Service
U.S. Office of Immigration Statistics
U.S. State Department Bureau of Population, Refugees, and Migration
UNHCR – The UN Refugee Agency
World Bank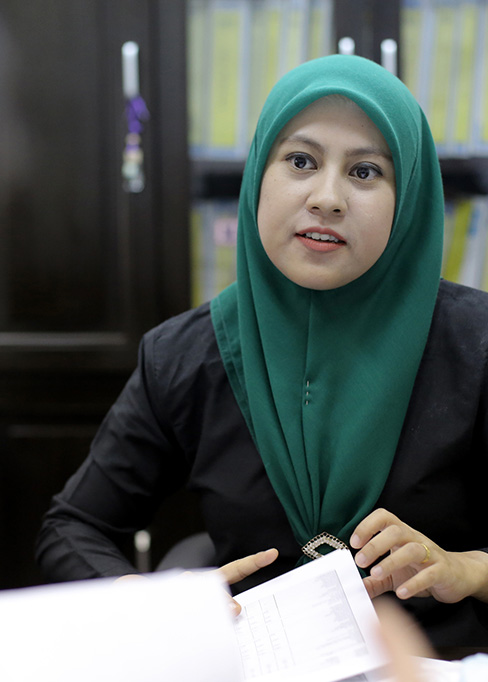 Funders
Philanthropy is essential to our work. Gifts and grants make it possible for us to tackle ambitious projects, forge new partnerships with governments and practitioners, send research teams to new parts of the world, and deliver findings swiftly as political and humanitarian crises arise.
We are grateful for support from the following organizations:
Stanford
Carnegie Corporation of New York

Charles Koch Foundation

Dean of the School of Humanities and Sciences

Dean of Research

Ford Foundation

Innovations for Poverty Action

J-PAL (European Social Inclusion Initiative)

New York Community Trust

Office of the President

Robert Wood Johnson Foundation

Robin Hood

Rockefeller Foundation

Russell Sage Foundation

Schmidt Futures

Stanford Impact Labs

Stanford Institute for Human-Centered Artificial Intelligence

Stanford King Center on Global Development

Office of the Vice Provost of Graduate Education

Google.org
ETH Zurich
European Research Council (ERC)
Federal Chancellery (FCh)
Federal Department of Foreign Affairs (FDFA)
Federal Office of Communications (OFCOM)
Geneva Science-​Policy Interface (GSPI)
Innosuisse – Swiss Innovation Agency
Latsis Foundation
Leverhulme Trust
Mercator Foundation Switzerland
National Center of Competence in Research (NCCR)
Swiss National Science Foundation (SNF)
Swiss Network for International Studies (SNIS)
UNHCR – The UN Refugee Agency
VW Foundation
Wellcome Trust