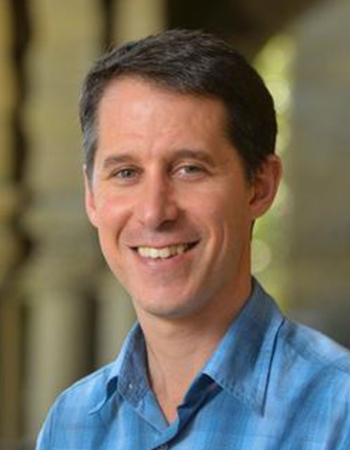 Jeremy M. Weinstein
Professor of Political Science, Stanford University
Senior Fellow, Freeman Spogli Institute for International Studies
Sakurako and William Fisher Family Director of the Stanford Global Studies Division
Email: jweinst@stanford.edu
About
Jeremy M. Weinstein is a professor in Stanford's Department of Political Science, Senior Fellow at the Freeman Spogli Institute for International Studies, Sakurako and William Fisher Family Director of the Stanford Global Studies Division, and Ford-Dorsey Director of African Studies at Stanford University. He is also a non-resident fellow at the Center for Global Development in Washington, D.C.
His research focuses on civil wars and political violence; ethnic politics and the political economy of development; and democracy, accountability, and political change. He is the author of Inside Rebellion: The Politics of Insurgent Violence (Cambridge University Press), which received the William Riker Prize for the best book on political economy. He is also the co-author of Coethnicity: Diversity and the Dilemmas of Collective Action (Russell Sage Foundation), which received the Gregory Luebbert Award for the best book in comparative politics. He has published articles in the American Political Science Review, American Journal of Political Science, Annual Review of Political Science, Journal of Conflict Resolution, Foreign Affairs, Foreign Policy, Journal of Democracy, World Policy Journal, and the SAIS Review.
Weinstein received the International Studies Association's Karl Deutsch Award in 2013. The award is given to a scholar younger than 40 or within 10 years of earning a Ph.D. who has made the most significant contribution to the study of international relations. He also received the Dean's Award for Distinguished Teaching at Stanford in 2007.
Experience
Weinstein served as Director for Development and Democracy on the National Security Council staff at the White House between 2009 and 2011. In this capacity, he played a key role in the National Security Council's work on global development, democracy and human rights, and anti-corruption, with a global portfolio. Among other issues, Weinstein was centrally involved in the development of President Obama's Policy Directive on Global Development and associated efforts to reform and strengthen USAID, promote economic growth, and increase the effectiveness of U.S. foreign assistance across the board; led efforts at the White House to develop a robust international anti-corruption agenda, which included the creation of the G-20 Action Plan on Anti-Corruption, the design and launch of the Open Government Partnership, and the successful legislative passage and internationalization of a ground-breaking extractive industries disclosure requirement; and played a significant role in developing the Administration's policy in response to the Arab Spring, including focused work on Egypt, Tunisia, Bahrain, Syria, Yemen, and others. Before joining the White House staff, Weinstein served as an advisor to the Obama campaign and, during the transition, as a member of the National Security Policy Working Group and the Foreign Assistance Agency Review Team.
Weinstein obtained a BA with high honors from Swarthmore College, and an MA and PhD in political economy and government from Harvard University. He is a member of the Council on Foreign Relations and serves on a number of non-profit boards including Global Integrity, the International Budget Partnership, and MySociety.