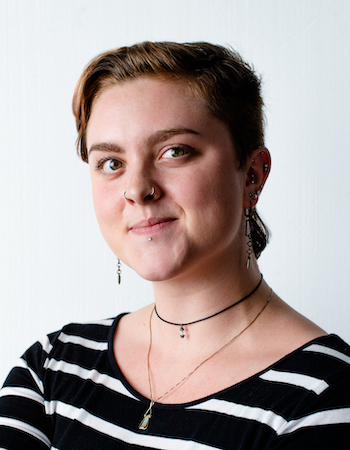 Bryn Hastings
Designer, GeoMatch
About
Bryn is a designer on the GeoMatch team, where she addresses any and all design needs—ranging from the details of interface layouts to overarching brand strategy. As a lifelong creative, Bryn finds beauty in using design as a tool to distill truth, tell stories, and communicate purpose.
Bryn received her Bachelor of Science in Design from the University of Cincinnati, at the College of Design, Architecture, Art, and Planning (DAAP). She has worked across a variety of fields: pharmaceutical branding, the corporate offices of HBO, and the self-empowering solitude of freelancing. Her omnivorous creative skillset has been utilized in design agencies large and small, with clients ranging from startups to boutique brands to Fortune 100s.
When she's not sitting cross-legged in her office chair, Bryn can be found painting, writing, knitting, and wandering around local parks. Her home is full of plants, and a curious gray cat named Bartholomew.